During my stay in Japan, I discovered a chestnut tasting pumpkin. It was fabulous! When I tasted it for the first time I could not believe what I was tasting. But the next bites reassured me that my senses were indeed working and I've immediately fallen in love with the taste. To my surprise, the pumpkin is spread worldwide, but the majority is still consumed in Japan. Japanese chestnut pumpkin is called Kabocha but goes also in a variety of other names throughout the world – like Japanese or Jap pumpkin.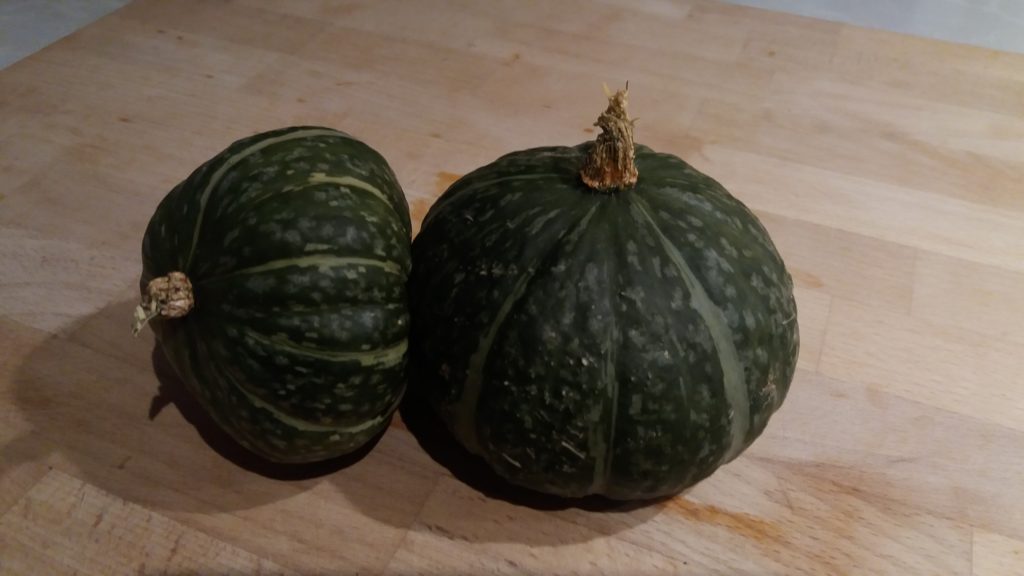 Naturally, I brought some seeds with me from Japan and successfully planted them in the garden. The pumpkins grew without any special treatment and the harvest was plentiful – around 7 pumpkins per plant. Now what to do with them? I tried several recipes to get as much chestnut taste out as possible. Pumpkin pie with mushrooms was a bit disappointing, but simple pumpkin soup and even more pumpkin broth were a raging success. To enjoy the purest taste, the pumpkin alone can be simply cooked as a snack or a side dish. Below are the recipes that really impressed me, but first some common tips.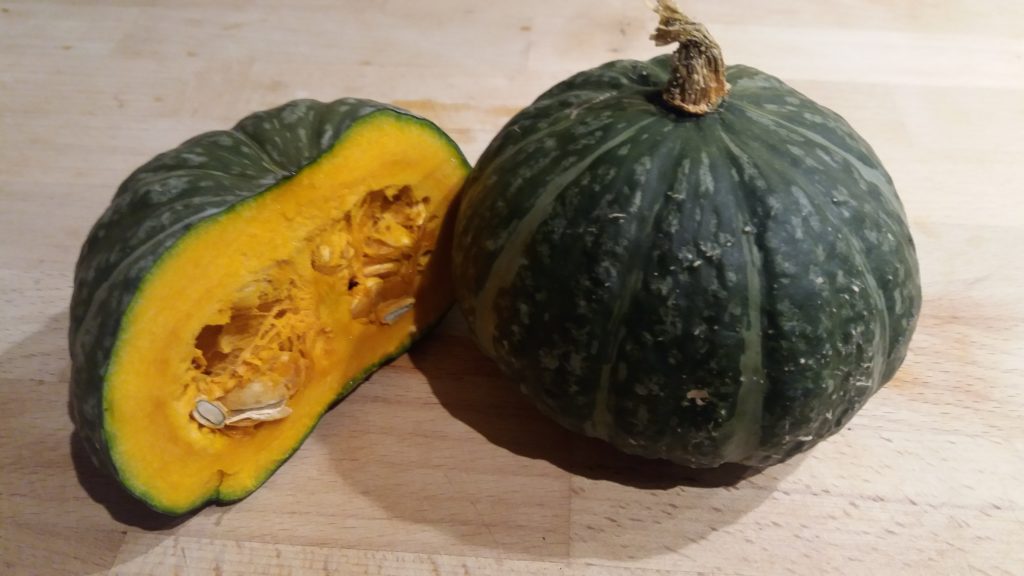 Fully grown pumpkins are fairly small, not much bigger than an apple. They can be used at any stage, but small, unripe pumpkins are not intensely yellow on the inside and lack the characteristic chestnut flavor. Despite their size, they are REALLY hard to cut – harder than any other pumpkin that I came across. Some people suggest removing the green skin – which is extremely difficult given this is the hardest pumpkin ever to be cut. Further, my experience suggests that the main flavor is hidden just below the skin. So by removing the skin, you tend to lose some of the chestnut flavors. Once cooked, the skin becomes really soft and has the same texture as the rest of the pumpkin, so there's really no point in removing it.
Simple pumpkin soup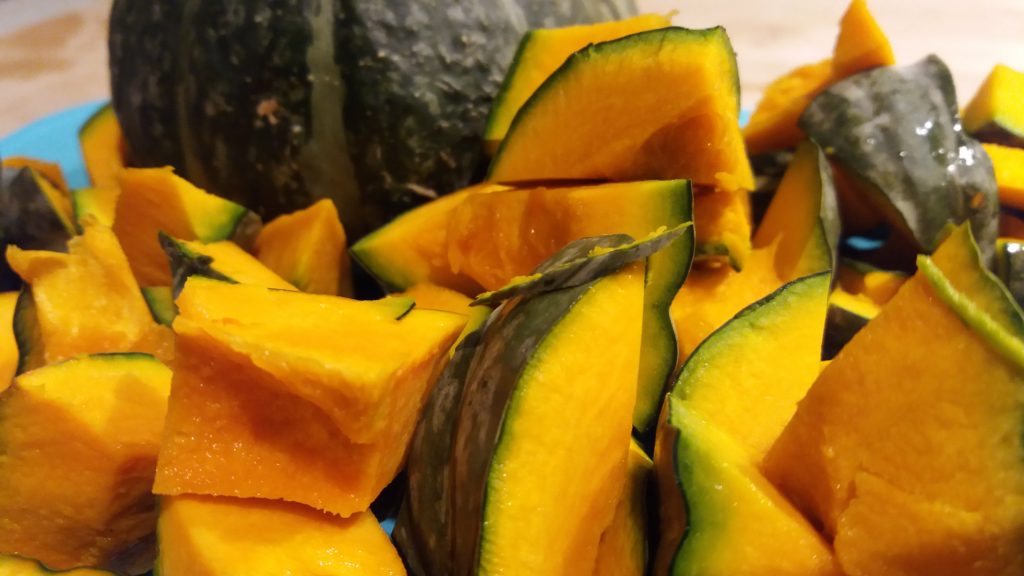 This is really basic, but it always amazes me with a clear, flawless taste and texture. First finely chop a small onion and shortly fry it in hot oil. Next, add pumpkin cut into small cubes and fry some more. Finally, hot water is poured over the pumpkin and everything is slowly boiled for around 15-20 minutes. Using a hand blender blend everything into a smooth soup. The soup turns deep grass green – not something one would expect from a pumpkin soup. Water can be added if the soup is too thick. Cook for additional 5 minutes and you are done. At the end some soya sauce can be added – it provides a nice undertone. Alternatively a pinch of salt – according to one taste – can be added.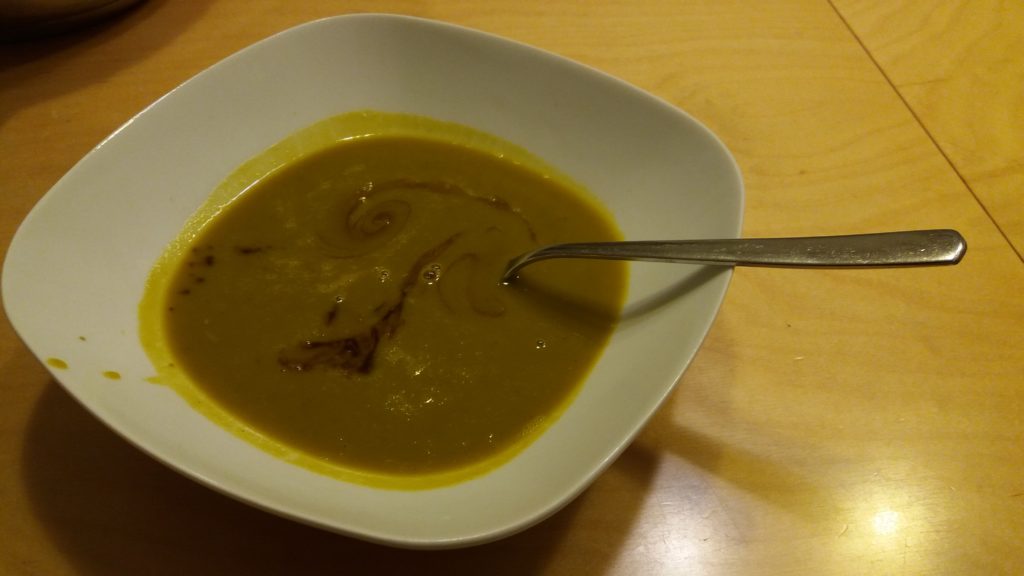 The taste is of chestnut and the texture, even more, underlines the taste with its thick, starch like feeling.
Pumpkin Broth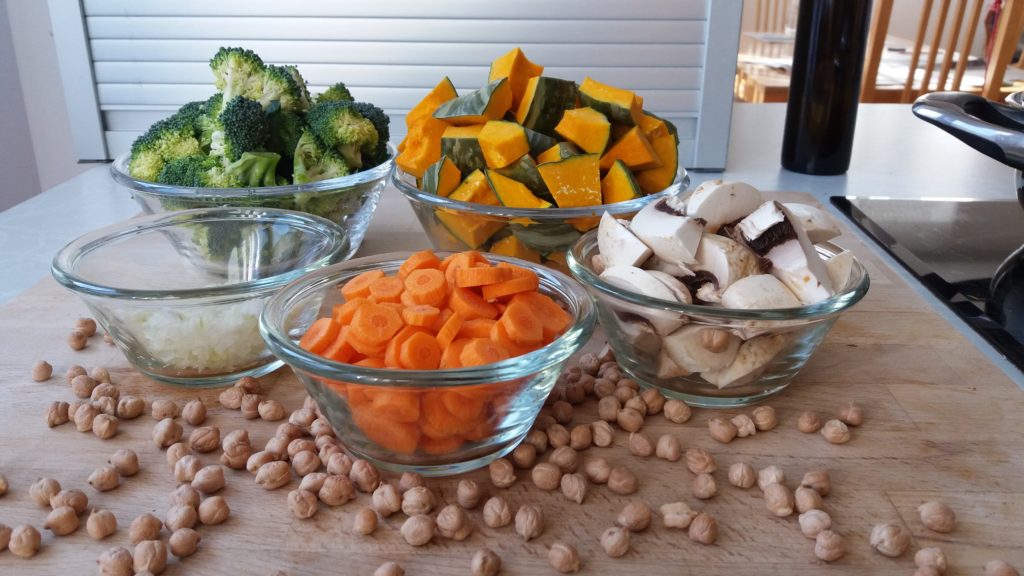 First finely chop a small onion and shortly fry it in hot oil. All other vegetables should be cleaned and cut into bite-size bits (around 1-2 centimeters). Add vegetables like beans (I prefer beans in stalks), carrots, mushrooms (champignons work very well), peas and the pumpkin to the fried onion and shortly fry them together. Pour hot water over the vegetables and add the rest of the softer vegetables, like broccoli, cauliflower, and pre-cooked chickpea.
Spice with salt, some soy sauce, and savory. Cook until the vegetables are soft. Alternatively, a piece of smoked pork can be added dooring or at the end of cooking. The end result is heavenly! Pieces of pumpkin literally dissolve in your mouth in a chestnutty flavor with accompanying structure.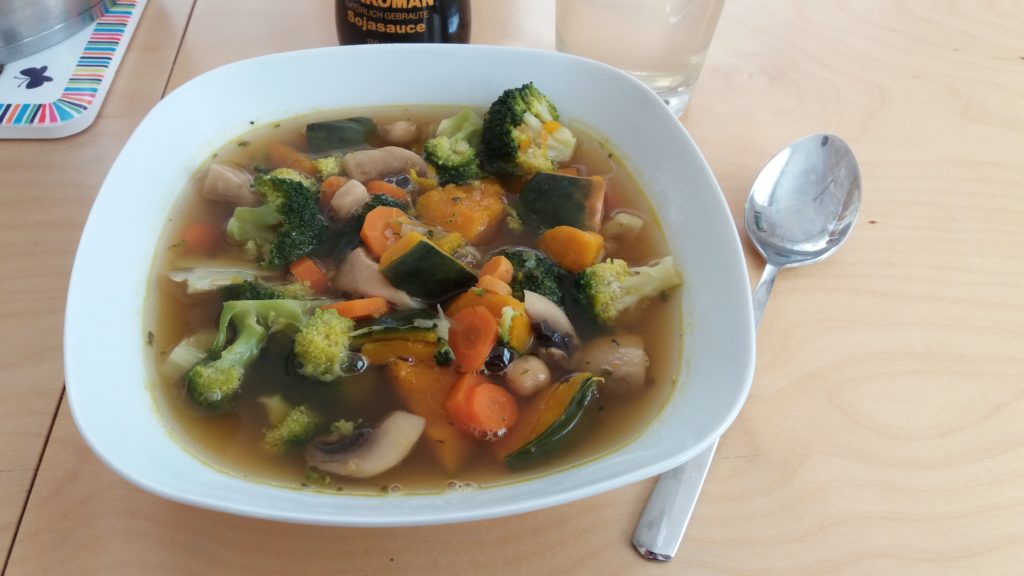 Pumpkin snack from Japanese chestnut pumpkin
Clean the pumpkin and cut it into bite-size bits. Cook it in the small amount of water – just enough to cover the pumpkin, with some soy sauce, salt, and sugar. This is all optional – add the soy sauce, salt, and sugar according to your taste or skip them completely.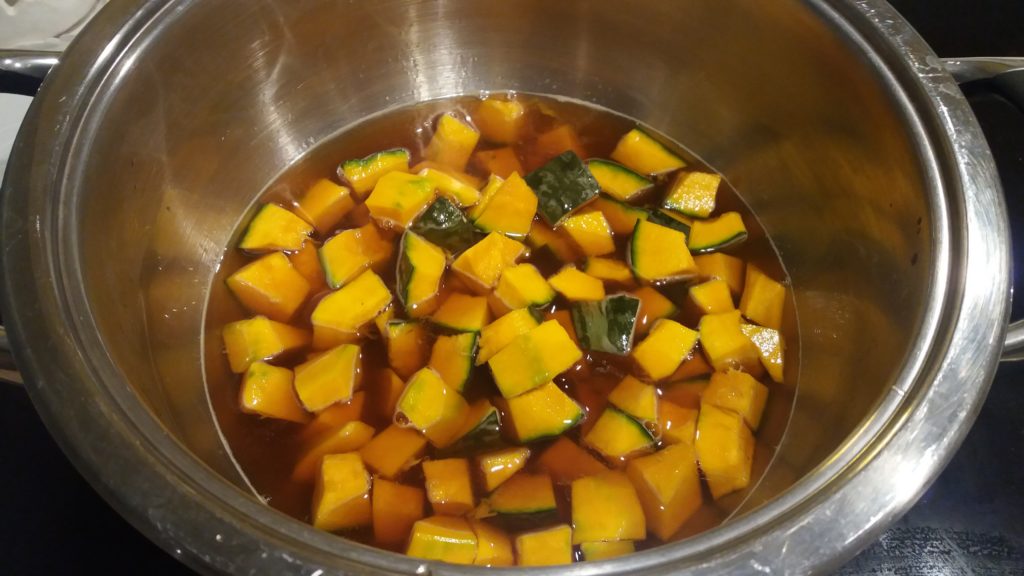 After 10-15 minutes of slow boiling the pumpkin is done, just take it out of the sauce and enjoy. You can eat it hot or cold, with or without sauce (you can also boil down the sauce if it's too thin). I also did a small experiment and prepared the pumpkin snack with and without the green skin. Definitely, the skin should be left on the pumpkin. The taste of the skin is much more pronounced, there is no unpleasant texture from the skin and visually the skin adds a whole new dimension. So this is a definite answer whether to leave the skin on or not for any dish prepared with the Japanese pumpkin. Just do it!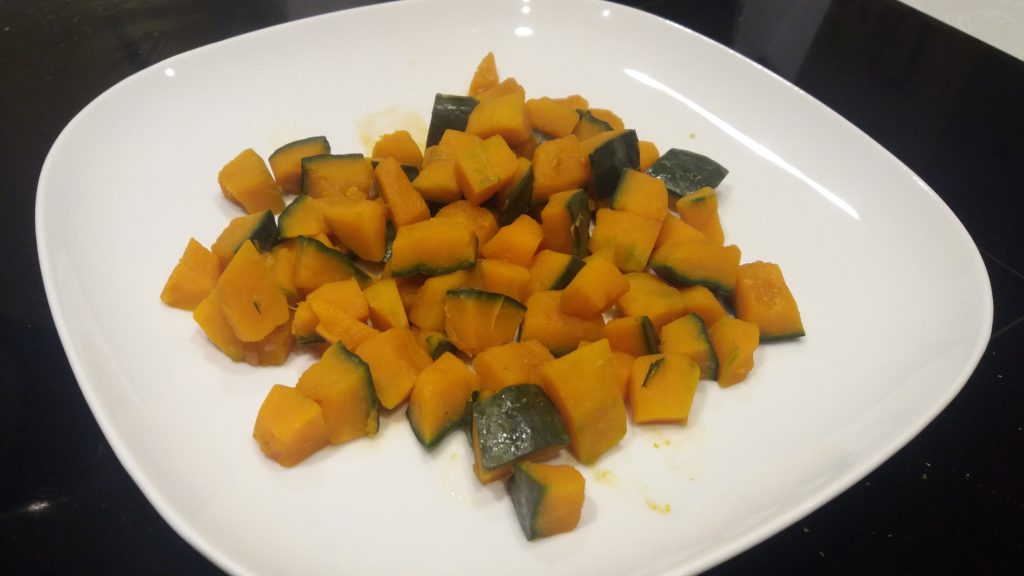 Image credit: Amazing Food