Resin bread: the background
One of the interesting side observations in my exploration of bark and lichen bread was a clear menthol like aftertaste noted by some testers. This definitely was something worth a second thought since I also noted the taste and liked it very much. Upon pondering this for a while I came to the conclusion that this is most probably the taste of spruce, more exactly spruce resin.
Naturally I checked if there is menthol actually present in the resin. According to the literature there are no significant amounts, at least not enough to taste it. Obviously the menthol taste is coming from some other organic compound, but as long as we can taste it, it is fine by me.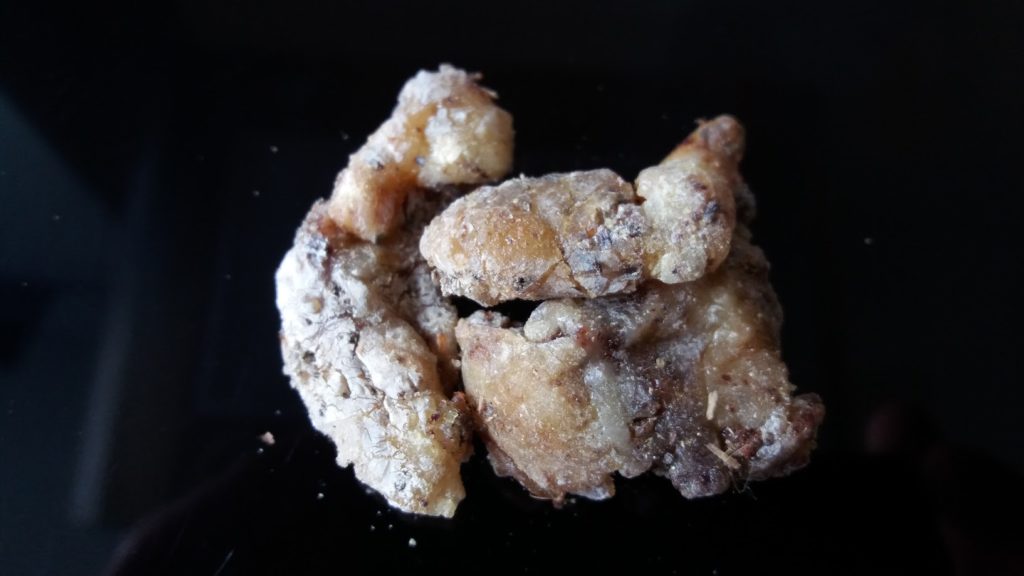 The experience of spruce resin taste is in part based on my early childhood experience of chewing gum exploration. Since chewing gum is based on wood reisin I reasoned this can be done with any wood raisin. Turned out that this is not exactly the case.
While spruce raisin can be in theory chewed, it is much more sticky and has a much stronger taste than rubber tree raisin. No wonder they do not make tires out of spruce raisin. But if you are into strong taste of spruce or pine and don't mind some sticking to your teeth, then spruce raisin can make a nice chewing gum.
Resin bread: the work
Anyhow, I decided to make a bread seasoned with spruce raisin. I was hoping for the fresh, menthol taste that sometimes presented itself in bark and lichen bread. And I was using raisin as a flavoring, therefore the goal was to get the best possible bread. Much tho the joy of all my tasters, I might add.
Caloric value was not important as in the case of lichen and bark bread. I could use as much flour as I wanted. In the case of bark and lichen bread the taste was of secondary nature and was quite strong, basically too strong for many tasters. This should not be the fact with the raisin bread – here it is all about the taste and that fine menthol aftertaste.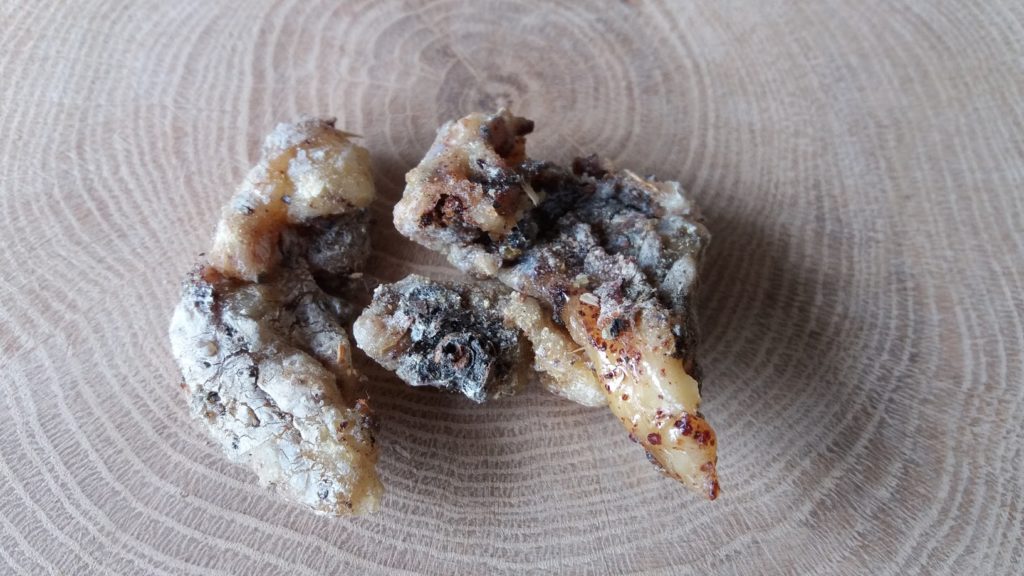 Gathering the raisin is fairly easy: just stroll through the woods and pick it of the trees that you pass. Technically all trees secrete raisin, but it is vastly easier to pick it off from spruce and other pine trees than from coniferous trees. Mainly because pine trees secrete much more raisin compared to coniferous trees. Plus the smell of the spruce or pine resin is much stronger, just perfect to be used as spice.
As mentioned before, the pleasant menthol like aftertaste is in my opinion coming from this strong spruce raisin flavor and is unlikely to occur with raisin from coniferous trees. And there was no tree raisin that actually contained menthol in my neighborhood – that is, no eucalyptus trees in sight.
The spruce raisin can be found in many varieties: it can be slowly oozing from the trees as a clear, honey like liquid, forming actual drops that are sticky and can be only smeared around. On the other end of the spectra this can be a hard, amorphous, white to yellow-red mass that is relatively brittle and can be easily broken into dust.
Whatever you pick, over time you will end up with the white to light brown breakable variety when the raisin finishes crystallizing and polymerizing. So if you have the sticky or partially sticky type of raisin just wait until it finishes polymerizing. Then it is also much easier to clean off any bark and wood residue.
It is also much easier to grind it into dust, which can be easily distributed throughout the dough. If you are of the impatient type, you can speed up the process by freezing the resin. The lower the temperature the better. Liquid nitrogen would be perfect, but your home freezer will work just as fine.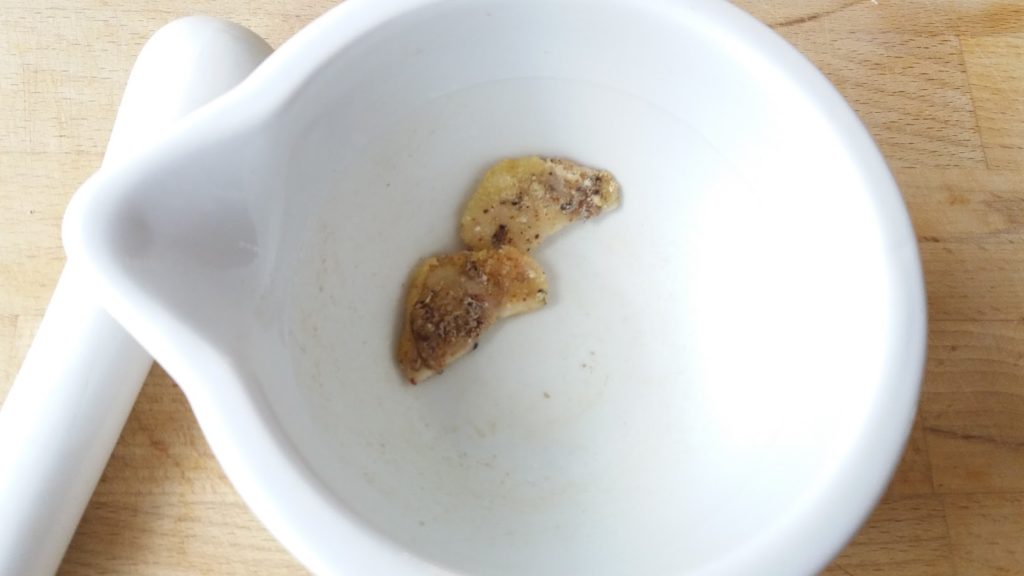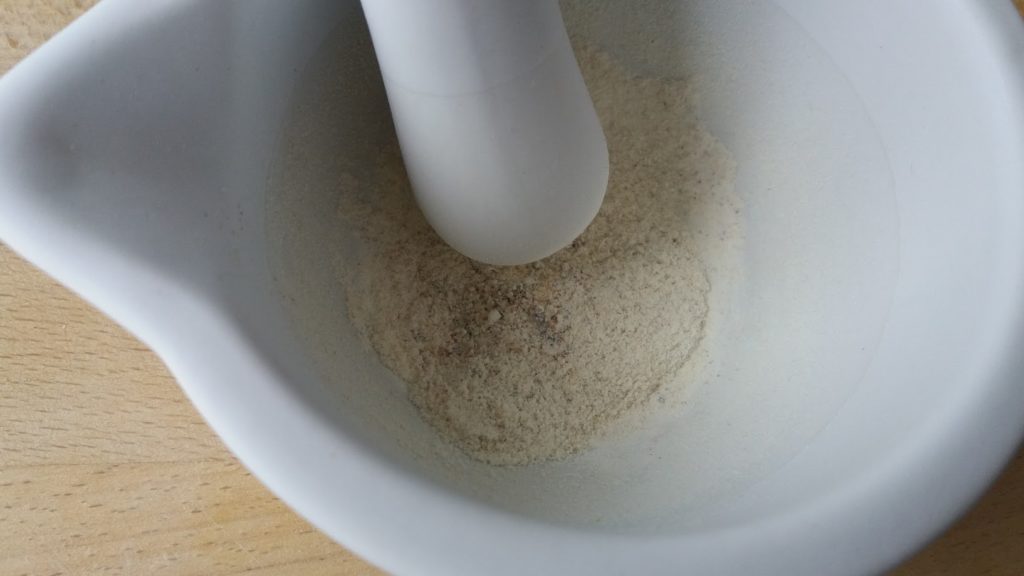 Just remember if your raisin is really soft it will get soft again when it warms to room temperature. I put the whole pestle and mortar in the freezer so I could grind the cooled raisin. Interestingly, if the powdered and sieved raisin dust was left to heat up to room temperature, it glued itself together again. So I had to mix the powder raisin and flour as fast as possible, before the raisin powder wormed up again.
Or if you get the cleaned, powdered raisin at room temperature, the rest is easy. Just make a standard dough and add powdered raisin. It is best to add it into the flour –  as with the frozen rasin – to distribute it evenly. Knead the dough, allow it to rise and bake it. If you sprinkle some raisin on the loaves before baking a really artistic looking leaves can be made.
Amount of raisin spice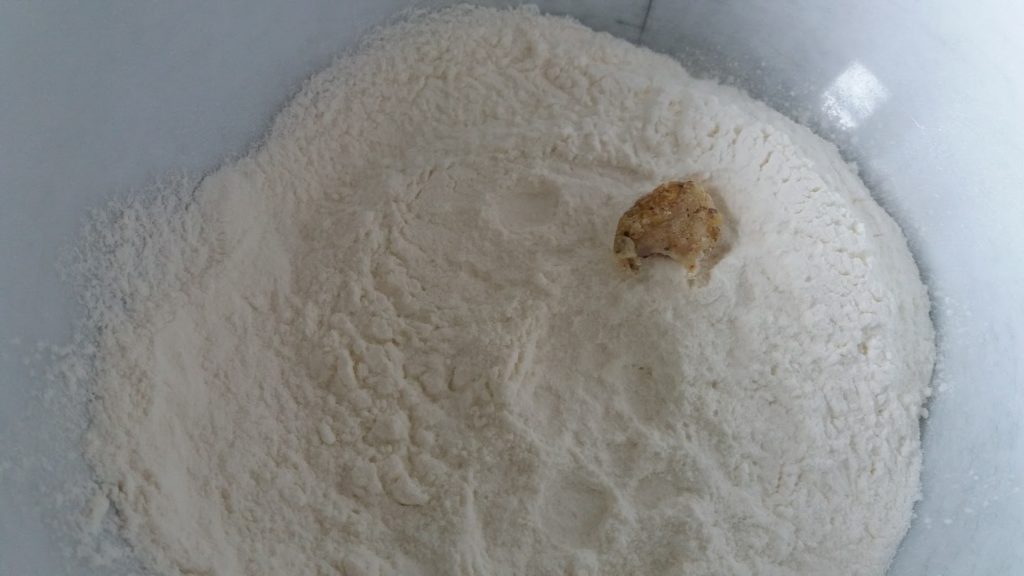 Well, the only problem is the question how much of the raisin to add? The first amount that I tried was 1% (w/w) of raisin. You can see the amount on the picture to get the better idea. I baked two small loaves. They looked really nice and smelled of raisin. The smell was nice, not overpoweringly strong, just right. And they tasted of raisin. But in comparison to the smell, the taste was overpowering.
There was practically no difference between this bread and bark bread, although the amount of tree material was much greater in the bark bread. So the next logical step was to reduce the amount of raisin and 0.1 % (w/w) looked about right. With that small amount of raisin it is crucial that the raisin particles are really small so the are equally distributed in the bread. Another trick to ensure that everything is mixed well is sieving of the final mixture. With sieving all potential lumps of flour or other material are broken down and mixed.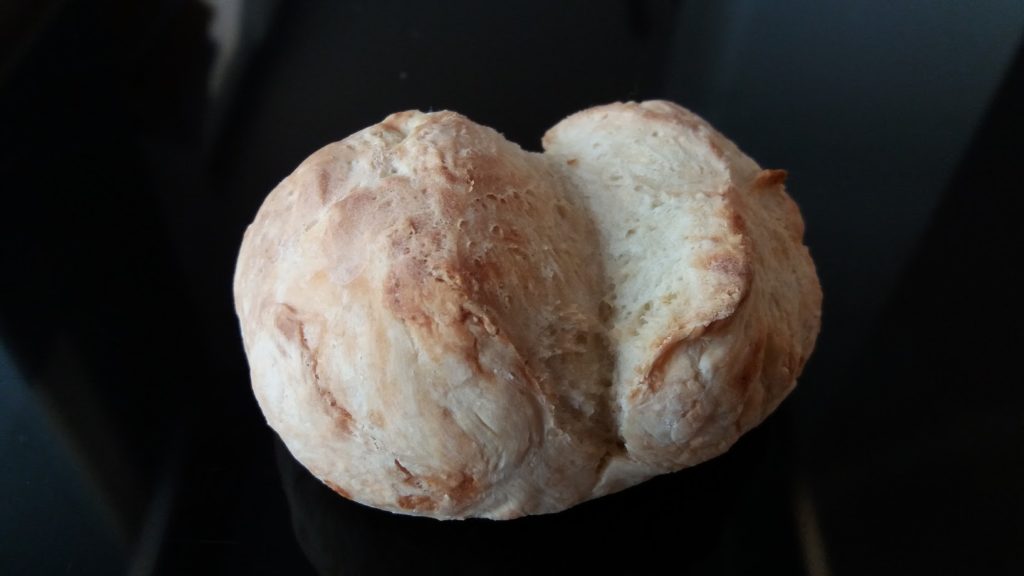 So another two small loaves were baked and this time the smell was not so prominent, almost absent. The taste was also mild, almost pleasant. But the strong aftertaste, without the menthol note, was still present. Overall the taste was unpleasant because of that strong bitter and acrid aftertaste. A disappointment. Further reduction in the amount of raisin would probably result in further loss in odor and starting taste, which were quite pleasant and already quite mild. But I fear that the unpleasant aftertaste would still remain, even if I would further reduced the amount of raisin.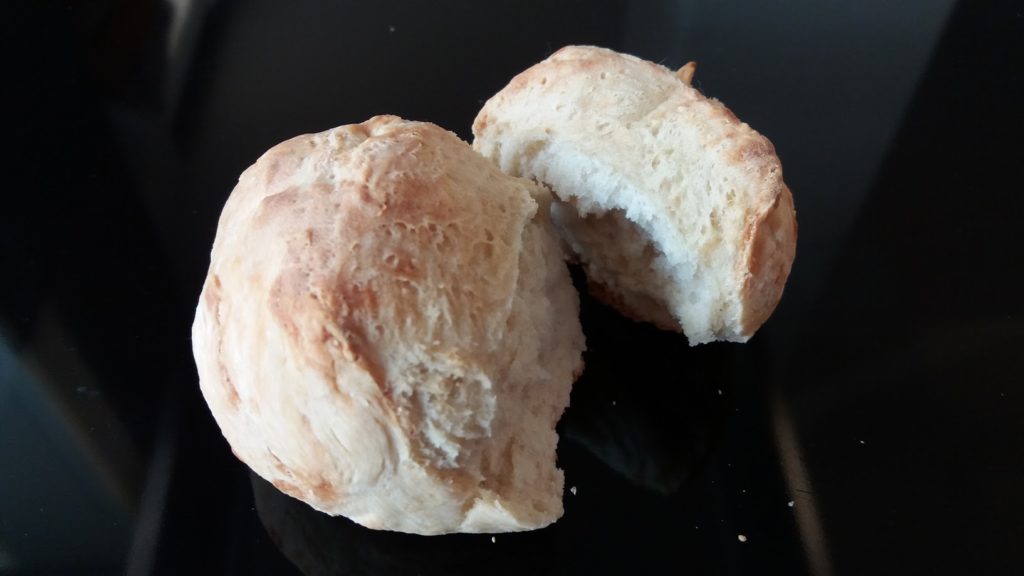 There are probably some other improvements, like adding spices or oil to cover the unpleasant aftertaste, but for the time being this is it. Currently all further experiments are put on hold. Tree based bread is definitely interesting to try with bark bread being the best choice in my opinion. And do try it with a strong cheese and olive oil. But this is not something that you would consume on regular basis. At least not until I find the time to make some further improvements…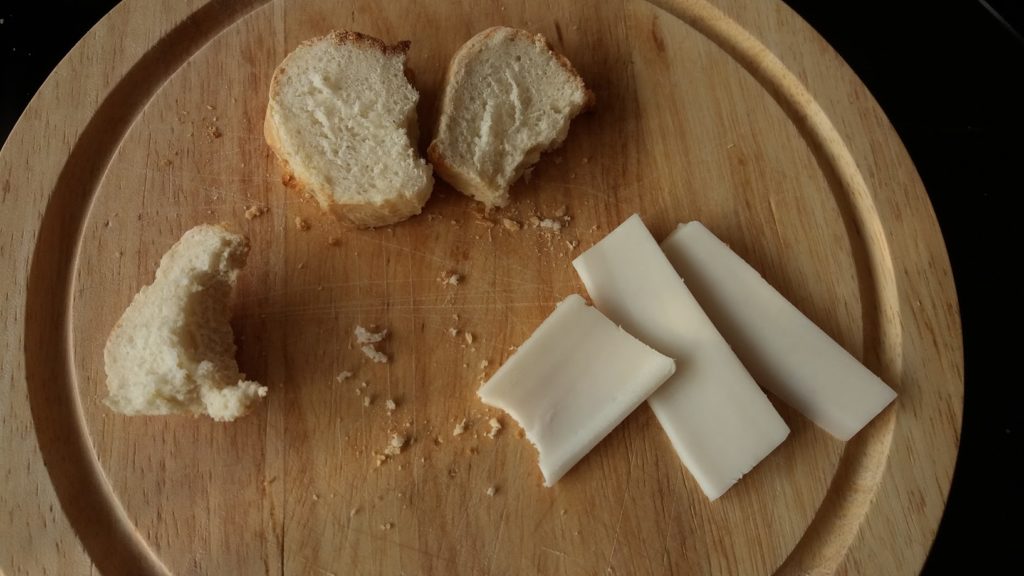 Image credit: Amazing food